https://www.indiegogo.com/projects/painting-with-pickman-featuring-mike-dubisch/x/7751934#/
Painting with Pickman
featuring artist Mike Dubisch
"The end is near. I hear a noise at the door, as of some immense slippery body lumbering against it. It shall not find me. God, that hand! The Easel! The Easel!"
Join LoveCraft Wines for their first ever Painting with Pickman featuring Mike Dubisch May 1st during the final day of the H.P. Lovecraft Film Festival San Perdo®.
LoveCraft Wines will supply everything you need (Easel, Paints, Canvas). Mike Dubisch will instruct you step-by-step to create your own 16×20 masterpiece while you sip on a glass of LoveCraft Wines! Then after you are done, you take your work of art home leaving the clean up to us!
The event will be approximately 2-3 hours and we will take a small break for dry time.
Collectable Event Ticket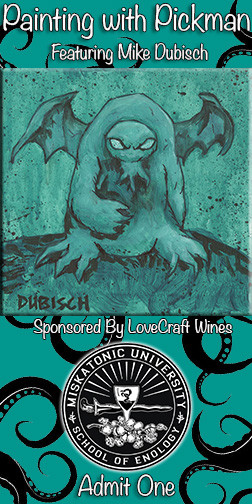 You can choose from 1 of 2 Cthulhu Masterpieces to paint: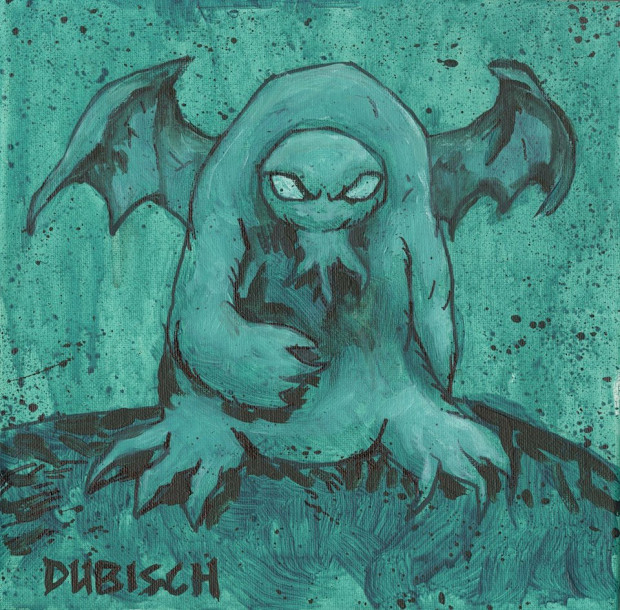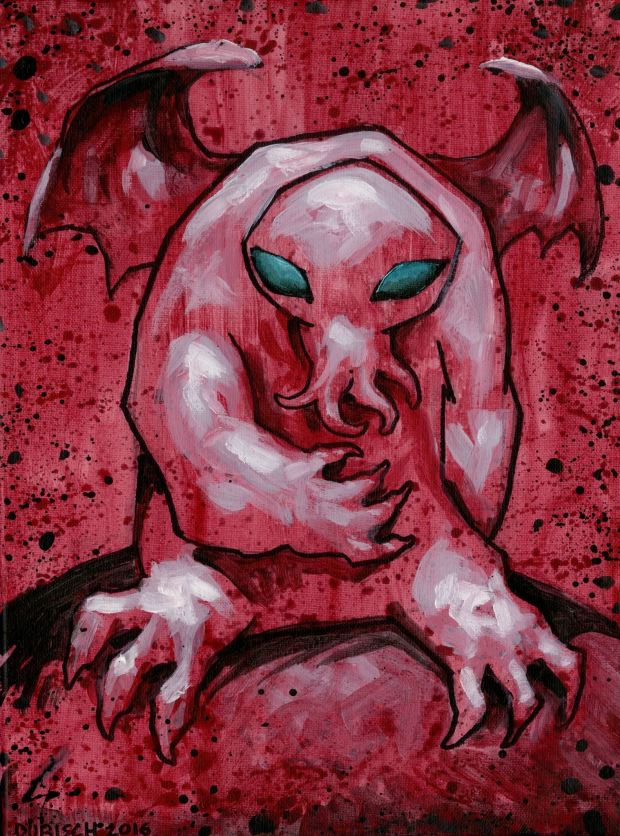 What We Need
We need to raise travel/lodging to bring Mike Dubisch to San Pedro California to instruct the class!
About Mike Dubisch
Mike Dubisch is a fantasy illustrator with his roots in golden age horror comics and pulp Science Fiction.  He has been involved professionally in illustration and comic books since his early teens, and has worked for Marvel, DC, IDW, and Image Comics, and his work has appeared in Science Fiction Age, Realms of Fantasy, and the H.P.Lovecraft Magazine of Horror.  His art has been used in toy design and illustration for Star Wars, The Wheel of Time, RIFTS and Dungeons and Dragons role playing games,  covers for Aliens VS Predator, and graphic adaptations of The Boxcar Children and other children's literature. Mike has been teaching and doing art demonstrations in various venues for over twenty years, and currently is an instructor at the Academy of Art University in San Fransisco.  He also creates fine art, prints, and experimental films exploring H. P. Lovecraft's Cthulhu Mythos.  Mike lives in Phoenix, Arizona with his wife, Carolyn, and three daughters.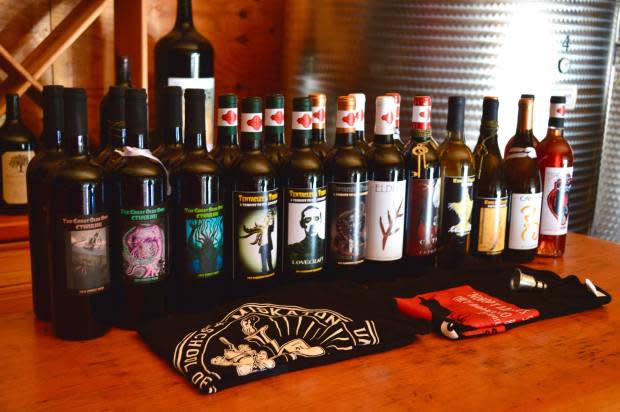 James Knouse, CEO of 
Lovecraft Wines
 and co-director of the 
H.P. Lovecraft Film Festival®, San Pedro, California
. He has 5 years of experience in Santa Barbara's wine country. In creating Lovecraft Wines, Knouse has combined his love for the ancient art of winemaking with his veneration of the works of  
H.P Lovecraft
. All wine bottle label art is sourced from award winning, talented, and well known artists who share a love for Lovecraft.
Risks & Challenges
We need to raise at least $500 to make this happen!
Please wear clothing appropriate for painting!